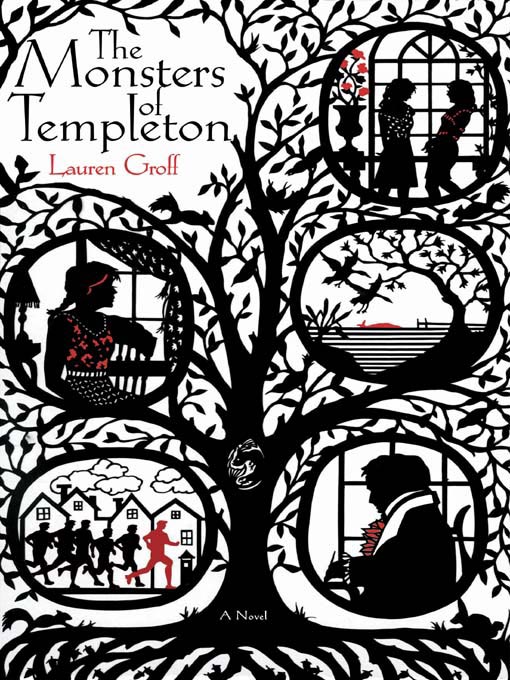 Title
:
The Monsters of Templeton
Author
: Lauren Groff
Genre
: Lit Fic
Love/Hate?
: Not hate.
Rating
: 4/5
Did you finish?
: Yes.
One-sentence summary
: Spoiled gorgeous Willie returns to her small town to find herself.
Why did you get this book?
: The cover and I really thought it was about monsters.
Do you like the cover?
: The cover is gorgeous!
First line from book:
The day I returned to Templeton steeped in disgrace, the fifty-foot corpse of a monster surfaced in Lake Glimmerglass.
Review
: Even though the
New York Times
says that the narrator/heroine Willie Upton is "disarming and smart" and more interesting than "the elaborate events that surround her", I actually found the opposite to be true. Willie seemed spoiled and entitled and in dire need of a reality check; her mother, Vi, was maddening, and her best friend too perfect. It was like watching a rom com with the appropriately wacky supporting cast. In the end, it wasn't Willie that kept me reading, but her ancestors. They were interesting, complicated people. Lauren Groff is a short-story writer and the book feels it, at times; it reads like a series of vignettes loosely connected by a common theme -- Templeton -- rather than a novel, but in the end, I enjoyed it.