Since JG at
The Introverted Reader
recommended I read
Ahab's Wife
; and since I see more Austen/Austen-related fiction in my future; and since I love reading challenges, I thought I'd start one of my own.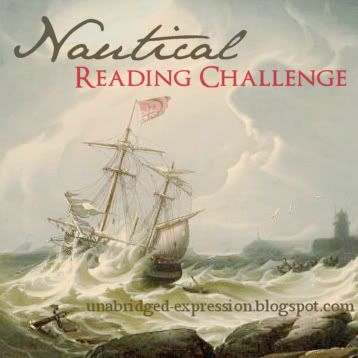 The criteria is pretty easy: if the book involves a boat, or sailing, or sailors, or Navy life -- it counts! Once a month, I'll offer a post so folks can share reviews of their nautical-related reading.
If you'd like to participate, just sign up below! Books for other challenges can apply to this one, and you don't have to pick your books ahead of time (but feel free to share your suggestions!).
Timeline
: Jan 1, 2011 - Dec 31, 2011
Levels
Dinghy: up to 5 books
Sloop: up to 10 books
Schooner: up to 15 books
Frigate: more than 20 books