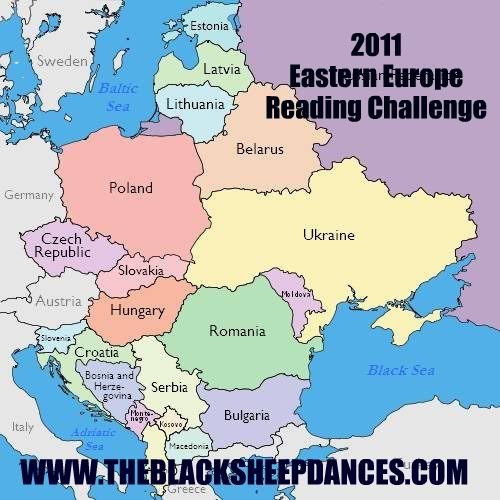 Created to inspire unearthing the 'buried' treasures of Eastern European and Russian literature, I'm signing up for the
Eastern Europe Reading Challenge
in hopes of broadening my reading scope.
Countries include: Croatia, Ukraine, Bosnia, Serbia, Montenegro, Hungary, Belarus, Estonia, Albania, Bulgaria, Georgia, Slovakia, Slovenia, Poland, Czech Rep., Latvia, Lithuania, Russia, Romania, Moldova, and Kosovo; all types of books are allowed.
I'm aiming for Tourist: 4 books over 12 months.
I welcome any and all recommendations!
Read
M.L. Malcolm,
Heart of Lies: A Novel
(this might be a stretch, but hero was Hungarian)
Susana Fortes,
Waiting for Robert Capa
(another Hungarian hero)